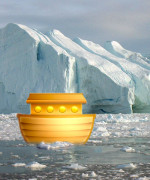 Recently I suggested using the Amazon Glacier data storage service for creating an online backup of your important data.  I said the service was inexpensive costing me under $10 after 50 days.  Wong Liang Zan created a calculator through which you can figure out various costs you might incur if you use Amazon Glacier.
To use:
open the calculator
choose a data center (Oregon)
add a backup size in Gigabytes (200GB – this is pretty huge, or look how much of your hard drive is used)
enter a duration in days (365?)
You can also test some scenarios like a retrieval to see how much that would cost.  Using my sample numbers the cost for the year was $24, and the retrieval would be $30 for a 24hr transfer.
If you haven't read them already you can learn more about Amazon Glacier in my blog posts off site backup with Amazon Glacier and 50 days with Amazon Glacier backup.
January 19, 2013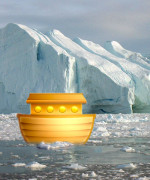 Amazon Glacier and Arq 3 combined allow for off-site computer backup solution. In November I posted about my first impressions backing up with Amazon Glacier client Arq 3 .  Nearly 2 months in it seems like a good time for an update of my continuing thoughts on this off-site data backup solution.  You can read more about the service and my initial setup of the software in my previous post off-site backup with Amazon Glacier .
Glacier is just like it sounds: S-L-O-W.  The process of uploading my initial complete backup is still in process and has been for 50 days, almost continuously.  There are of course lots of factors including my household internet upload speed.  And it is a lot of data, 165GB to date according to Arq.  Although I could have simply pointed Arq at my hard drive to back it all up, I chose to pick and choose what I thought was most critical and incrementally add to my backup.  Based on the time it has taken I strongly recommend this approach – get the important data backed up first!
Testing your backup is critical.  I initiated a file restoration of a backed up 6MB file, which Arq reported I could expect the file to be delivered in 4 hrs.  The file arrived as promised within minutes of the 4 hours.
Glacier being slow cannot be fairly considered a criticism as it is advertised as exactly that: Glacier.  What Amazon is offering is low cost data storage.  To date I have spent less than $10 in fees, the majority being upload transfer charges. For instance for the month of December while populating my backup:
| | | |
| --- | --- | --- |
| 81.266 GB | | $0.81 ($0.010 per GB / month) |
| 76,613 Requests | | $3.83 ($0.050 per 1,000 requests) |
All-in-all I am very happy with the Arq 3 and Amazon Glacier redundant catastrophic backup solution.  I'll continue to run Time Machine as a quick access local backup.
If you missed it I encourage you to read my first post, off-site backup with Amazon Glacier , where you will find my initial impressions during setup and the first few days with Arq 3 . (more…)
January 12, 2013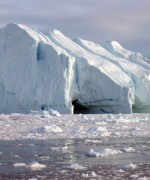 An off site backup of your computer data is VERY important.  In the case of a fire or theft there is a good possibility you will lose your computer and any backup hard drive you keep with your computer.  Off site means a backup your store in a different location from your computer…or ideally a different region – hint hint Vancouver clients, we are overdue for a major earthquake.
To maintain this backup yourself you must either create one on an external hard drive and take it somewhere, or use a system to maintain a backup stored off-site updated through the internet.  The internet solution is the easiest once it is set up, but until recently has been prohibitively expensive for a large amount of data.
Amazon recently introduced a cloud storage system they have branded Glacier.  The price is very reasonable, a monthly fee of 1 cent per gigabyte, about $10/terabyte. You pay based on how much you store, transactions, and for retrieval.  An average person could store all their data for under $10/month, a heavy user such as a photographer maybe $20 or $30.  After 2 weeks I have 10G stored at a cost of 79 cents – 9 cents for storage and 70 cents to put it there.
One quirk – like the name implies Glacier is SLOW.  To create and retrieve items from your back will take hours or days. When retrieving data your fees are based on your selected retrieval speed.  This service is suitable for emergency backup only, not for routine storage.
To use Glacier you will need a client or service to upload your data.  Amazon does not provide this.
For Mac I have been testing Arq 3 by Haystack Software, $29.  There is a free 30 day trial so you can test it out.  Installation and setup was pretty straightforward, but technical.  The software helped set up a Glacier account. Once running all I had to do was tell it which folders to keep backed up.  It should monitor those and update as needed even maintain multiple versions of files.
Some details and thoughts:
you pay for storage, access, and retrieval calculated based on the size and number of files.  Prices are reasonable, and you will be happy to pay the retrieval fee if ever you have to use it
you may have to pay your internet provider for more bandwidth depending on how much is included in your internet package – that first upload could be big
you will want to check and test your backup to make sure you have protected what is needed and can retrieve it
UPDATE: to read how my experience with Amazon Glacier ans Arq 3 have been going continue on to my post 50 days with Amazon Glacier backup.
(image via Flickr by kaet44)
November 22, 2012