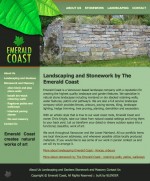 It's important to keep a website up to date, both the content and the construction.  After adding some more photos and a few new pages it was time to bring Vancouver's The Emerald Coast up to date with regards to web standards.
Emerald's website was originally based on a website template that featured a Flash banner at the time.  Common practice at the time to incorporate some animation and give websites a little punch, Flash now was a useability and SEO hindrance. IPads/IPhones don't display flash items, and the content is often ignored or poorly interpreted by search engines.
Emerald liked the look so Blender extracted the good and reworked using modern HTML design.  Next some jQuery animations to get back that punch and we'll leave alone for another few years…
November 25, 2012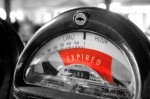 Properly dealing with expired content is important. I have a few clients who regularly update their website and remove content that is dated or obsolete.  Usually I notice the content is missing and send them an email along the lines of "never remove content!" along with some explanation. But is just keeps happening, and it is hurting their visitors experience and their website's search engine ranking.
The concern with removing expired content, or not removing it, is that  visitors will continue to come to your website, directed by search engines and outside links, and will not find what they are looking for.  Either what they wanted is missing, or it is old and out of date.  You have just made a bad impression.  Further, search engines are in the business of directing visitors to useful content.  If they detect that sending visitors your way isn't helpful they will rank you lower in their search results.  Search engines want the pages and content they think you have to be stable and reliable. So what to do? (more…)
April 13, 2012